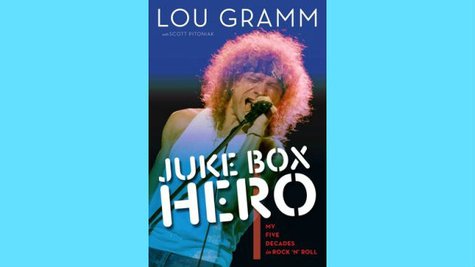 With four decades of music history to remember, you can understand why Lou Gramm decided it was easier not to write his new autobiography in sequential order.
The former Foreigner lead vocalist published Juke Box Hero: My Five Decades in Rock 'N' Roll on May 1, and he tells Billboard.com , "If I had done it chronologically it might have been a little more weighty than it ended up being. I think by doing it this way I found that the big picture certainly leaves a better taste than if I had zeroed into a few two or three-year portions where things weren't that good," he says. "This way the overall story is a triumphant one."
Written with Scott Pitoniak , the book does delve into some of Gramm's obstacles including battling brain cancer and fighting drug addiction in the '90s. He also writes about his turbulent relationship with Foreigner partner Mick Jones which led Gramm to leave the group. "We have had our problems, the two of us," Gramm admits. "It's kind of a book about the different aspects of a relationship."
As previously reported, Jones and Gramm will be inducted into the Songwriters Hall of Fame in New York City on June 13 and are expected to perform together. "As soon as I found out about this I called [Jones], and I hadn't talked to him in about 10 years. It was a very good phone call," says Gramm. "It's a tremendous honor, and I'll be in terrific company there. I've read the list of people who have been inducted over the years, and it's a fine group of talented writers, for sure. It's humbling to be part of it."
Copyright 2013 ABC News Radio