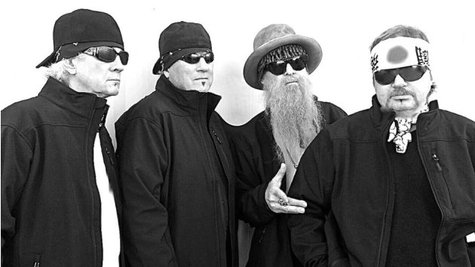 On Saturday, ZZ Top frontman Billy Gibbons ' 1960s band The Moving Sidewalks will play their first concert in more than 40 years, and the singer/guitarist says he and his old band mates are raring to go. The Rock and Roll Hall of Famer admits that in reuniting with his old group, he had to revisit a style of playing he'd long ago left behind.
"We're taking things in reverse," he explains to The Village Voice . "The enticement of unlearning is certainly working its magic with the band and being able to tag the energy that was flying around in 1967 is rewarding."
The reunion, which takes place at B.B. King Blues Club & Grill in New York City, was spearheaded by longtime Moving Sidewalks fan Jon Weiss , promoter of the ongoing Cavestomp garage-rock concert series. He contacted drummer Dan Mitchell , who then got on the horn with Gibbons.
Noting that he and the other Sidewalks -- Mitchell, keyboardist Tom Moore and bassist Don Summers -- have "remained in touch" since the band broke up, Billy says they felt that "the invitation was so appealing, we kind of fell into it."
Gibbons adds that once the group had committed to the reunion and began practicing "there was no trepidation at all. We just smiled and pressed forward, and it got meaner and meaner."
After Saturday's show, The Moving Sidewalks have only one other gig scheduled -- an April 28 appearance at the Austin Psych Fest in Austin, Texas. However, Billy admits that there will be more to come from the group.
"Not only have we gotten together and polished up existing songs, but we've started writing in that style," he tells The Village Voice . Gibbons reveals the band plans to start work on a new recording project next month, before ZZ Top gets back on the road later this spring.
Billy also says his ZZ Top mates have given their blessing to The Moving Sidewalks project.
" Frank [ Beard ] and Dusty [ Hill ] are sitting on the sidelines in full support of watching this thing grow," he declares. "They're kind of excited, [and] asked me if I can get them tickets."
Copyright 2013 ABC News Radio