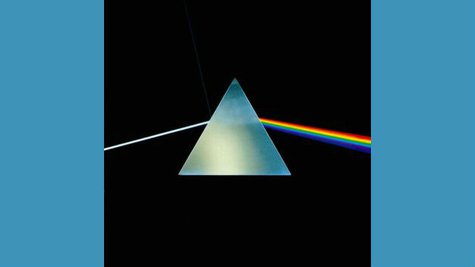 Acclaimed British playwright Tom Stoppard , who won a Best Original Screenplay Oscar for Shakespeare in Love , has penned a new radio play based on Pink Floyd 's The Dark Side of the Moon album. The BBC reports that the hour-long dramatic production, titled Dark Side , will air this August 26 on the U.K.'s BBC Radio 2, and will celebrate the 40th anniversary of the landmark recording.

Stoppard reveals that the initial idea for Dark Side dates back to 1973. He says the project finally came to fruition recently, when he "found some time and sat down and listened to the album for the thousandth time and picked up from the beginning and kept going."
The production tells a "fantastical and psychedelic story" inspired by themes present in the album's songs, such as greed and madness. Some of Pink Floyd's music from the record will be incorporated into the play, which will feature a cast that includes actors Bill Nighy , remembered for playing rock star Billy Mack in Love Actually, and Rufus Sewell of A Knight's Tale .
Pink Floyd singer/guitarist David Gilmour says of Dark Side , "I have read the script…and found it fascinating. I can't wait to hear it come to life with the great cast performing it and our music woven into it. I can't think of a better way to celebrate The Dark Side of the Moon 's 40-year anniversary."
Adds BBC 2 Head of Music Jeff Smith , "A combination of Sir Tom's brilliance, an iconic album and an outstanding cast ensures this production will be unmissable."
Released in March 1973, The Dark Side of the Moon was Pink Floyd's first album to top the Billboard 200 chart. It has gone on to sell more than 15 million copies in the U.S. alone, and recently was chosen to be entered into the Library of Congress' National Recording Registry.
Copyright 2013 ABC News Radio