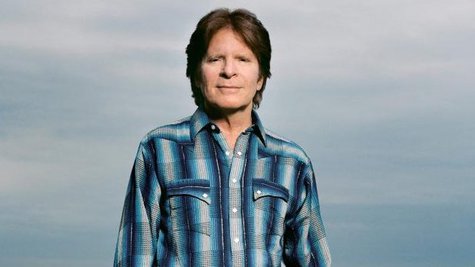 While John Fogerty 's long-awaited collaborative album, Wrote a Song for Everyone , is finished and set to be released on May 28 , the renowned rocker reports that he still has a lot of work to do on another previously announced project. Late last year, the ex- Creedence Clearwater Revival frontman revealed that he'd signed a deal with Little, Brown and Company to write an autobiography that's slated to be published in 2014 , but he tells Billboard that he has yet to find a co-author for the project.
"I need a collaborator," he declares. "If you get me to sit down and write a letter, that's an accomplishment. Email was invented for guys like me."
The Rock and Roll Hall of Famer does point out, however, that "a lot of work has [already] been done" on the memoir since he has "talked in the years past to other people and got it all recorded and transcribed." He says he plans to turn that "raw material" over to a writer who can help shape it into his book.
As Fogerty fans know, his history includes a bitter feud with his former CCR band mates and with Saul Zaentz , the one-time owner of the group's label, Fantasy Records, but the 67-year-old singer/songwriter insists he doesn't want his memoir to include too much mud-slinging and negativity.
"This is not going to be that sort of tawdry, supermarket kind of thing," he explains. "I'm not looking for the big reveal or to get a lot of stuff off my chest."
Rather, maintains Fogerty, he wants the book to focus on the enjoyment he's got from music, something he says began when he was in diapers.
"I've had a remarkable life in music," he tells Billboard . "[I]t's been a journey, and I just want to tell that story...of the original joy of a child discovering music...If I can ever convey how that feels, I think it's something worth talking about."
Fogerty also has plans to hit the road in support on Wrote a Song for Everyone , although he yet to scheduled any upcoming shows. His most recent performances were the series of shows he took part in as a member of Sound City Players , the supergroup organized by Foo Fighters frontman Dave Grohl that features musicians who appeared in his recent Sound City documentary.
John says of the star-studded gigs, "It was fun to let loose and really just not worry about anything and play with all the joy that's in us…It's been really great, and I hope we get to do it again sometime."
Copyright 2013 ABC News Radio