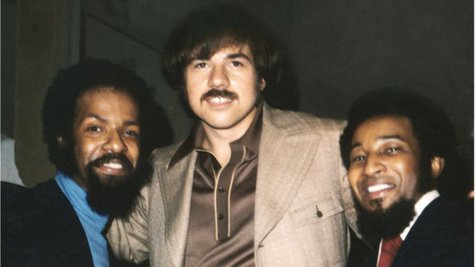 Deke Richards , a songwriter and producer who worked on many of The Jackson 5 's biggest hits as well as hits for other Motown acts, died Sunday in Bellingham, Washington, after a battle with esophageal cancer. He was 68.
Richards led the famed Motown songwriting and production team known as "The Corporation," which also included Motown founder Berry Gordy , the late Freddie Perren and the late Alphonso Mizell .
Richards, whose given name was Dennis Lussier , had a hand in writing such classic Jackson 5 tunes as "I Want You Back," "ABC" and "The Love You Save," as well as the chart-topping Diana Ross and the Supremes hit "Love Child." His most recent production credits include last year's Jackson 5 rarities collection Come and Get It: The Rare Pearls and the soon-to-be-released Martha Reeves and the Vandellas box set, 50th Anniversary: The Singles 1962-1972 , due out on April 5.
Deke is survived by his wife of 26 years, Joan Lussier . His family suggests that, in lieu of flowers, fans can pay homage to Richards by donating to music-education programs like the Heroes and Legends Scholarship Foundation. Visit HALAwards.com to find out more about that organization.
Copyright 2013 ABC News Radio