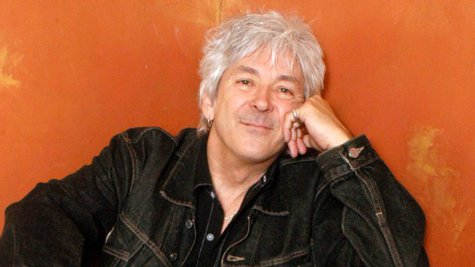 Ian McLagan , the legendary keyboardist of The Faces and Small Faces , has lined up a new North American solo tour . The series of late-spring and early-summer dates is plotted out from a June 15 concert in Bordentown, New Jersey, through a July 3 show in Berwyn, Illinois.
The trek marks the first time McLagan will be hitting the road since before The Faces and Small Faces were jointly inducted into the Rock and Roll Hall of Fame in April of last year. The British-born musician, who's a longtime resident of Austin, Texas, also plays a regular series of free concerts with his side group, The Bump Band, at that city's Lucky Lounge. His upcoming gigs there are scheduled for April 4, 11 and 25.
In addition, McLagan currently is working on a new solo album that he tells ABC News Radio will be titled United States .
Here are all of McLagan's upcoming tour dates:
6/15 -- Bordentown, NJ, Record Collector
6/16 -- Ringwood, NJ, Live at Drew's
6/17 -- Philadelphia, PA, Tin Angel
6/18 -- Vienna, VA, Jammin Java
6/19 -- New York City, Iridium
6/20 -- Stanhope, NJ, Salt
6/21 -- Woodstock, NY, Bearsville Theater
6/22 -- Cazenovia, NY, Catherine Cummings Theater
6/23 -- Rochester, NY, Lovin' Cup
6/25 -- Buffalo, NY, Sportsmen's Tavern
6/26 -- Toronto, Canada, Hugh's Room
6/27 -- Hamilton, Canada, This Ain't Hollywood
6/29 -- Cleveland, OH, Beachland Ballroom (opening for Marcia Ball )
6/30 -- Detroit, MI, Magic Bag
7/3 -- Berwyn, IL, Fitzgerald's
Copyright 2013 ABC News Radio