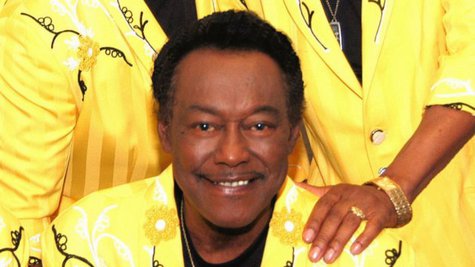 Founding Spinners member Bobbie Smith passed away Saturday in Florida at the age of 76. His son Ron , who also plays guitar with the group, tells The Detroit News that the singer died of complications from pneumonia and influenza after a battle with lung cancer.
The Spinners formed during the 1950s and Bobbie sang lead on many of the group's biggest hits, including their first charting single, 1961's "That's What Girls Are Made For." The tune peaked at #27 on the Billboard Hot 100.
The band achieved its greatest success in the 1970s. During the decade, Smith was the featured vocalist on such pop-soul classics as "I'll Be Around," (which hit #3 in 1972), "Could It Be I'm Falling in Love" (#4, 1973), "One of a Kind (Love Affair)" (#11, 1973) and the chart-topping 1974 collaboration with Dionne Warwick "Then Came You."
Smith's last performance with The Spinners took place last month during the Soul Train Cruise. He is survived by his wife, Lorraine ; sons Ron Smith, Lamar White and Richie White ; and daughter Vanessa Smith .
Bobbie's passing leaves Henry Fambrough as the only original Spinners member left in the group.
Copyright 2013 ABC News Radio