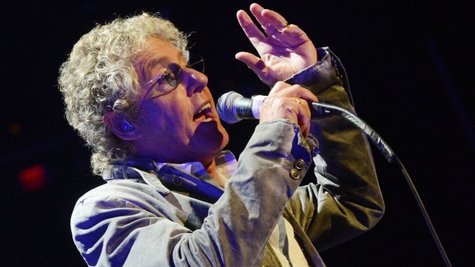 The Who 's Roger Daltrey has long been an inspiration to many young people who've yearned for rock stardom, and now the famous singer is lending financial support to a U.K. school that may help make those dreams come true for some aspiring musicians. Daltrey has been appointed the first-ever patron of BIMM Brighton, a college in Brighton, England, that offers a curriculum focusing on music performance and the music business.
Says Daltrey in a statement, "BIMM is a fantastic platform for talented young musicians who are given the opportunity to thrive and grow within the music industry. I am very happy to support new music in the U.K. and BIMM is helping to develop and nurture future talent organically and successfully."
Adds Vaseema Hamilton , principal of BIMM Brighton, "[Daltrey's] key role as a founding member and lead vocalist of one of the most iconic rock bands in the world, The Who, as an internationally renowned musician in his own right and as an award winning actor means he is regarded as one of the greatest artists the U.K. has ever produced and therefore will prove to be a truly inspiring patron for our aspiring young musicians here."
The school is planning to celebrate Daltrey's patronage with a party and screening of the film version of The Who's 1973 rock opera, Quadrophenia . The event is expected to take place sometime before the band launches the upcoming European leg of its Quadrophenia and More Tour on June 8 in Dublin, Ireland.
BIMM also has campuses in two other U.K. cities -- Bristol and Manchester -- as well as one in Dublin.
Copyright 2013 ABC News Radio