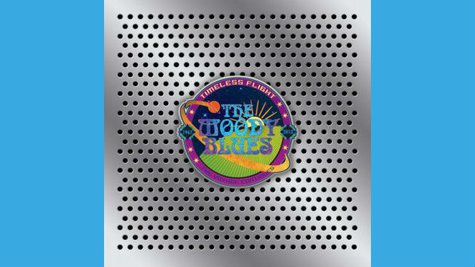 The Moody Blues are putting together a massive box set collecting a variety of their best-loved songs, rarities and live performances, as well as a plethora of archival video footage of the band. Timeless Flight: The Voyage Continues will be released on June 3, and will include 11 CDs, six DVDs, cool memorabilia and more.
The CDs will contain remastered album tracks, unreleased alternate mixes, outtakes and audio of full concerts by the band. Three of the DVDs will feature various video gems, including rare TV appearances by the group, promo clips and previously unreleased film of a 1970 concert the Moodies played in Paris.
In addition, the collection will boast three DVD audio discs containing 5.1 surround sound mixes of six of The Moody Blues' classic early albums -- 1967's Days of Future Passed , 1969's On the Threshold of a Dream and To Our Children's Children's Children , 1970's A Question of Balance , 1971's Every Good Boy Deserves Favour and 1972's Seventh Sojourn .
Timeless Flight also will come with a 120-page hardcover book featuring a new essay about the group and an assortment of photos, a replica tour poster and other interesting collectibles.
Visit MoodyBluesBoxSet.com to find out more information about the compilation.
Copyright 2013 ABC News Radio