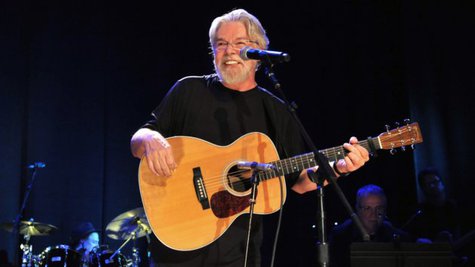 Bob Seger says he's just about ready to turn the page on his career as a touring musician. The Michigan rocker, who recently kicked off a new North American trek with his Silver Bullet Band , tells Canada's QMI Agency , "I'm definitely nearing the end."
The Rock and Roll Hall of Famer, who turns 68 in May, insists, "I can't see myself doing this when I'm 70."
He adds, "I've had a wonderful, wonderful run and my audiences have just kept coming and it's really nice but all good things have come to an end."
Seger, who is putting the finishing touches on a new studio album, admits that if the record ends up being successful, it may delay his planned retirement from the road.
"If [the album does well], then we might tour another year," he says. "We'll see."
Meanwhile, Seger continues to tack on dates to his current outing, which now is mapped out through a May 4 show in Uncasville, Connecticut. Visit BobSeger.com to check out his updated itinerary. Bob's next concert takes place tonight in Winnipeg, Canada.
Copyright 2013 ABC News Radio