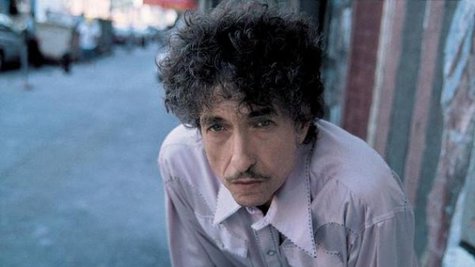 Bob Dylan has become the first rock star to be honored by the prestigious American Academy of Arts and Letters.
USA Today reports Dylan's prowess as a songwriter presented the academy with a unique dilemma. The academy was not sure whether to honor Dylan for his words or his music, so it opted to anoint him an honorary member. Meryl Streep , Woody Allen and Martin Scorsese are also honorary members of the academy.
The academy was founded in 1898 and includes such as writers Ezra Pound , Phillip Roth , Edna St. Vincent Millay , Sinclair Lewis , Kurt Vonnegut and the composer Duke Ellington .
The 71-year-old Dylan has received many honors in his career, including the Presidential Medal of Freedom, the Pulitzer Prize, the National Medal of Arts and France's Commandeur des Arts et des Lettres. That's in addition to his 10 Grammy Awards and an Oscar.
The induction ceremony will take place in New York City in May. Dylan is scheduled to be on tour at the time and is not expected to attend the event.
Copyright 2013 ABC News Radio