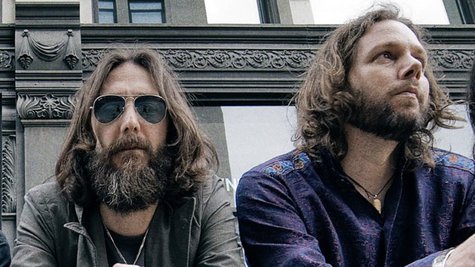 The Black Crowes have recorded a version of Bob Dylan 's "Tonight I'll Be Staying Here with You," and it's available in its entirety right now, at RollingStone.com . The track will be released officially on the Black Crowes' new album, Wiser for the Time , which drops on March 19.
Crowes frontman Chris Robinson tells Rolling Stone , "The Black Crowes have always covered a lot of Bob's songs . In my mind, this great tapestry of music we are involved in cannot be weaved without sharing Bob's mighty threads!"
The band is ending a hiatus of more than a year with their Lay Down with Number 13 world tour, kicking off in Europe later this month. Check out BlackCrowes.com for the full itinerary.
Copyright 2013 ABC News Radio