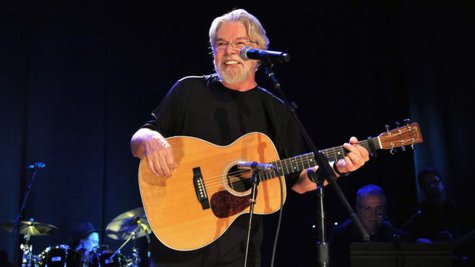 Bob Seger and the Silver Bullet Band kicked off a new North American tour on Wednesday night in Toledo, Ohio, delivering a 24-song set that mixed his best-loved hits with select covers. The Michigan rocker also gave fans a possible preview of his upcoming studio album by premiering a brand-new tune that according to RollingStone.com is titled "All the Roads."
Judging by a fan-shot video of the performance, the new song is a mid-tempo number reminiscent of such Seger smashes as "Against the Wind" and "Still the Same." Bob also introduced a couple of new cover tunes to his repertoire, including a rendition of John Hiatt 's "Detroit Made" that began the concert. Later on in the show, he played a version "California Stars," a Wilco song featuring lyrics by the late Woody Guthrie that originally appeared on the 1998 Mermaid Avenue album.
Among the many classics Seger performed were "Mainstreet," "Old Time Rock & Roll" "Turn the Page," "Against the Wind," "Hollywood Nights," "Night Moves" and "Rock and Roll Never Forgets." Seger and the Silver Bullet Band are back in Toledo for another concert on Friday. The trek is plotted out through an April 18 concert in Buffalo, New York. Joe Walsh will join the tour as Seger's special guest starting March 27 in Vancouver, Canada.
Copyright 2013 ABC News Radio