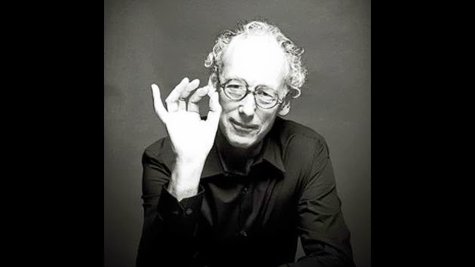 Mark Fisher , an acclaimed stage designer and architect who helped create impressive stage setups for The Rolling Stones , Pink Floyd , U2 and many other stars, died Wednesday at a hospice in Hampstead, U.K. He was 66. A statement announcing Fisher's death was issued by his design firm, Stufish, which added that he "passed away peacefully in his sleep…with his wife Cristina at his side, after a long and difficult illness."
Among the many famous treks and concert events for which Fisher served as artistic director were The Stones' current 50 and Counting tour, Pink Floyd's 1980 The Wall tour, U2's massive 360 tour and Elton John's Million Dollar Piano Las Vegas show. He was decorated by Queen Elizabeth II with an Order of the British Empire medal for his contributions to the London Millennium Show in 2000.
According to the BBC , The Rolling Stones issued their own statement paying tribute to Fisher, saying, "The remarkable sets he designed for us over last two decades played a major part in the success of all those tours. His passion, dedication and professionalism was infectious. We all loved his dry sense of humor and unflappable demeanor."

Other artists whose tours Fisher contributed to include Roger Waters , Genesis , Van Halen , Phil Collins , Metallica , AC/DC , Tina Turner , Madonna and Cher . To find out more about his work, visit Stufish.com .
Copyright 2013 ABC News Radio