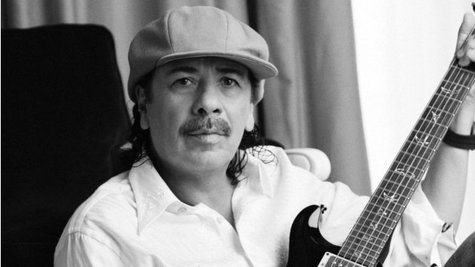 It looks like Carlos Santana is trading up -- at least with regard to his Las Vegas residence. Realtor.com reports that Santana is selling his $3.75 million home in the Nevada city's Summerlin community, and moving into a more posh abode right next door with a $6 million price tag.
The new house is similar in size to the old one -- 7,240 square feet, four bedrooms, six baths -- according to the website. But the new spread is pricier because it has all the amenities a guitar legend might need to entertain his rock star friends: a $400,000 movie theater with 3D projector, a game room, a gym, a putting green and a rotating, 65-inch flat screen TV that rises up from the slate patio. If that's not enough, the walls telescope automatically to alter indoor and outdoor spaces.
It's also a quick commute to work for Santana when he's performing at Vegas' House of Blues at the Mandalay Bay Hotel, where he has a regular residency that includes 16 upcoming dates in September and November.
Copyright 2013 ABC News Radio