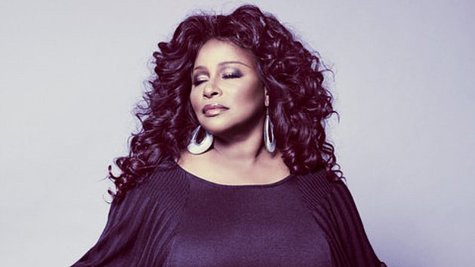 This year marks the 40th anniversary of Chaka Khan 's career in music, and she'll be honored in the city where her story started, Chicago. She'll be back in her hometown next month for a ceremonial unveiling of Chaka Khan Way on South Blackstone Ave. between 50th and 51st Streets.
"Chicago is where it all began for me," the singer says in a statement. "I owe this city so much, and I'm deeply honored by this tribute. Chicago will always be a part of me, and with this street naming, I now will always be a part of it. It's a blessing to me and my family. We are profoundly grateful to all the people of Chicago."
The ceremony takes place Saturday, July 27, and is expected to be attended by Khan's celebrity pals, as well as city officials, including Mayor Rahm Emanuel . Then, on Sunday, June 28, she'll be honored in a ceremony declaring the day to be "Chaka Khan Day."
Chaka Khan Way will be located near Kenwood Academy, where the soul diva attended high school during its early years. Organizers say they hope youngsters at the school will be inspired by Chaka's achievements, as well her efforts to do good for others.
Long before Khan established herself as a solo star, she worked with local talent. "Even before Rufus , I sang with local groups such as The Babysitters , Lock and Chain and Lyfe ," she says. "As a young girl, growing up on Carpenter Street, my parents introduced me to a very rich musical foundation -- starting with jazz and opera."
Khan has been on extended vocal rest, and she'll resume her concert dates in the U.S. and abroad next month. The dates include a private show in Vienna, Austria, on July 4. She also has concerts lined up next month in Nashville, Philadelphia and Miami. Then in August, she'll drop in on Las Vegas and Tokyo, as well as, Osaka, Japan.
Copyright 2013 ABC News Radio