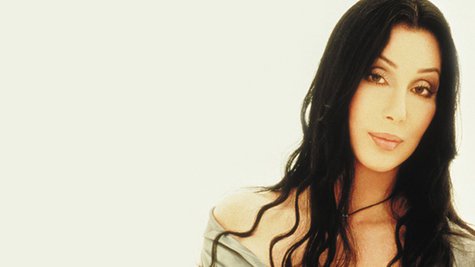 Cher 's new album, Closer to the Truth , is her first collection of new material in more than 10 years. The legendary diva says artistically, she pushed the envelope on the album in ways she never has before.
Cher tells Billboard , "I did a couple things on this album, ventured into places that I haven't gone and I really enjoyed that. I took some chances on this album and when it turned out to be good, I was pleased."
The famed entertainer says the jumping-off point for the record was the new single, "Woman's World," and then the material started pouring in. " Pink gave me a beautiful song," she tells Billboard. "Then...the man who produced the Believe album came up with four great songs. There was a beautiful country song, and a song a friend of mine and I wrote for Interview with a Vampire that got turned down."
As previously reported, Cher's duet with Lady Gaga doesn't seem to have made the final cut, but the star says of the overall project, "It's very eclectic, you know. The songs are good songs that just happen to be together."
So, will Cher hit the road in support of Closer to the Truth , even though she's already done a record-setting farewell tour? "We're talking about it," she tells Billboard.
Copyright 2013 ABC News Radio