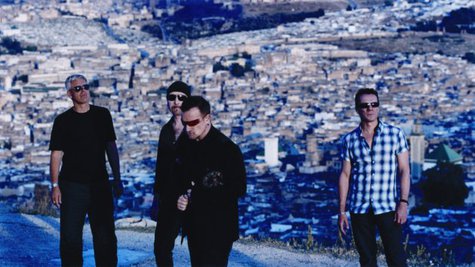 As part of his One campaign's agit8 anti-poverty initiative, U2 frontman Bono posted a clip of the band delivering an acoustic performance of "Sunday Bloody Sunday" on YouTube . In an accompanying video interview , Bono also tells the story of how as a child songs by John Lennon , Bob Marley and Bob Dylan taught him the importance of how music could inspire social change.
Also adding a video to the agit8 campaign on Friday was Bruce Springsteen who offers a solo acoustic rendition of " The Promised Land ." The collected videos can be seen on One's YouTube channel .
As previously reported, agit8 is a music-based campaign designed to help to create awareness about issues related to extreme poverty. A variety of musicians including Aerosmith , Elvis Costello , Donovan , Kid Rock and The Beach Boys ' Al Jardine have contributed videos of themselves either covering protest songs or performing their own topical tunes as part of the initiative which is timed to correspond with the G8 summit in Northern Ireland.
Copyright 2013 ABC News Radio