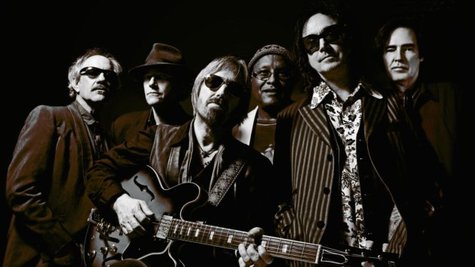 Tom Petty and the Heartbreakers ' sold-out concert Saturday at Los Angeles' Fonda Theatre was cut short after a fire marshal determined that the floor of the venue was dangerously overcrowded. According to RollingStone.com , about 90 minutes into the show, Petty informed the audience that the official had warned him that about 100 people needed to leave the floor and either move to the balcony or exit the theater entirely.
The band subsequently went into an extended version of the song "Melinda," after which Petty said to the crowd, "We're being told we have to go." The group then left the stage and the house lights came on, to the anger of many of the fans in attendance.
On Sunday, an official statement from Petty and the Heartbreakers regarding the incident was posted on TomPetty.com . The message explained, "First and foremost, the safety of our fans is our primary concern and the most important consideration," adding that the group was "as frustrated" about the abbreviated concert as the fans who were on hand.
The post also reported that the band had confirmed that amount of tickets sold for the gig wasn't greater than the theater's capacity, while noting that the fire marshal had determined that an unsafe amount of concertgoers were on the floor of the venue.
The statement explained that Petty and company were still investigating the incident, while assuring fans that the two other concerts the group had scheduled at the Fonda would "go ahead as planned."
Saturday's show was the fourth of six performances Petty and the Heartbreakers scheduled at the theater. The fifth, which took place Sunday, apparently went off without incident, while the finale of the band's Fonda run takes place on Tuesday night.
The group's current U.S. tour is plotted out through a June 29 show in Minneapolis.
Copyright 2013 ABC News Radio