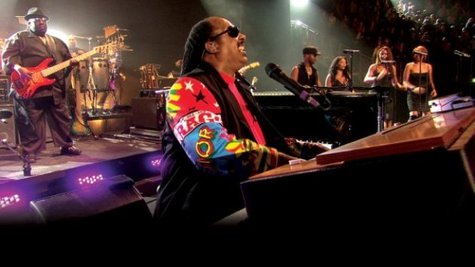 Stevie Wonder is part of the lineup for the second annual edition of the Global Citizen Festival, an event intended to raise awareness of global poverty. The concert will take place at New York City's Central Park on September 28, and also will feature performances by Alicia Keys , John Mayer and Kings of Leon .
Global Poverty Project founder Hugh Evans , who's organizing the festival, tells ABC News Radio, "We've got four incredible headliners that are going to be bringing not just incredible music, but their passion to see an end to extreme poverty."
He teases that there may be a few surprise appearances by other artists, too.
Evans hopes that some world leaders will participate in the festival, which also is focusing on global education. He says, "Our goal is that world leaders will actually come up on stage and actually make real commitments in support of the Global Partnership for Education, on stage at that festival, so that global citizens can see the cause and effect of their work."
Much like last year, people will be eligible to obtain free tickets by getting involved in various social causes through GlobalCitizen.org .
The 2012 Global Citizen Festival drew a crowd of more than 60,000 and included sets by Neil Young & Crazy Horse , Foo Fighters and The Black Keys .
Copyright 2013 ABC News Radio