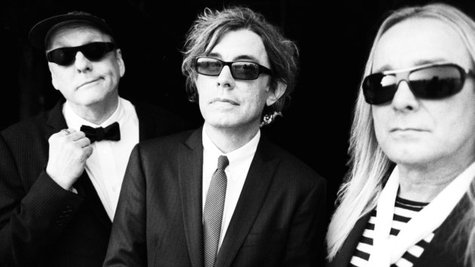 Cheap Trick is looking for organizers of the Ottawa Bluesfest to surrender some big bucks in the wake of the July 2011 stage collapse from which the band's members narrowly escaped serious harm.
According to The Ottawa Citizen , the company that represents the veteran rockers initiated a lawsuit last week seeking a total of $1 million in damages, claiming that festival officials didn't take proper precautions regarding the safety of the stage.
The band was playing on the event's main stage on July 17, 2011, when -- according to a report from the Canadian province of Ontario's Ministry of Labor -- winds gusting around 73 miles per hour caused the stage to cave in. The ministry determined that a major reason for the collapse was that the structure's wind walls weren't removed once the wind surpassed 50 mph.
Three people received injuries that required hospitalization, including Cheap Trick roadie Sandy Sanderson . Sanderson already has brought his own lawsuit against the festival and other related parties.
In addition to Bluesfest, the band is suing the companies responsible for erecting the stage and the sound and lighting equipment. Among the more than two-dozen allegations included in the complaint is a claim that Bluesfest officials' response to the weather conditions was "unsuitable, haphazard and inadequate."
The million bucks that Cheap Trick is seeking includes $400,000 for the repair and replacement of instruments and amplifiers and drums, and $600,000 to cover instrument rental fees, labor costs and travel expenses.
Copyright 2013 ABC News Radio