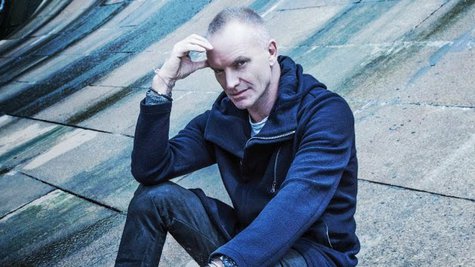 Sting will play 10 intimate concerts in New York City this fall to benefit the city's Public Theater arts organization.
From September 25 through October 9, the former Police frontman will appear at the 260-seat Anspacher Theater. He'll perform songs from his new album, The Last Ship , which will be released September 24. Sting also will provide "unique insight into the creative process" of his musical of the same name, which he hopes will open on Broadway next year.
Sting says in a statement, "The Public Theater, a New York institution committed to supporting all of the city's distinct communities, was a natural fit to perform this material that is, at its core, about the importance of community."
A limited number of seats for each show will be made available for free in a lottery held the day of the performance.
American Express card members can get their hands on tickets beginning Wednesday at 6 p.m. ET. Tickets go on sale to the general public beginning Sunday night. For more ticket info, you can visit PublicTheater.org .
It's also been announced that tickets for a separate Public Theater concert -- scheduled for October 2, Sting's 62nd birthday -- will be given away to 100 Sting.com fan club members. More details about that show will be announced later on Sting.com .
Copyright 2013 ABC News Radio