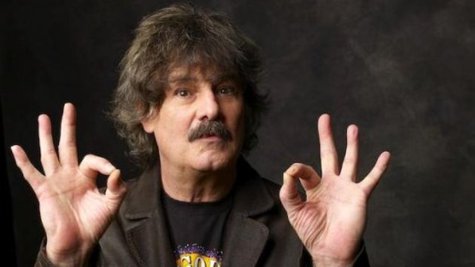 Founding Guess Who frontman Burton Cummings is planning to head down to the U.S. for a handful of concerts in the New York area later this month. The singer/pianist will play a free show at John J. Burns Town Park in Oyster Bay on July 27, and will follow it with a two-night stand, July 28 and 30, at City Winery in New York City.
In a message on his official Facebook page, Cummings reveals that he'll be performing solo in New York and that the shows will feature a "completely different set" than the ones he plays with his regular backing band. Among the songs he's planning on showcasing are his solo tunes "You Saved My Soul," "Shiny Stockings" and "Dream of a Child," as well as The Guess Who's "Sour Suite" and "Hand Me Down World."
Regarding "Hand Me Down World," Burton explains that he's working up "a piano only version." "It's really more of a guitar song, and a rock thing for a band," he notes, "but when I sing it hard enough, it sounds okay."
In addition to the New York gigs, Cummings has a few concerts lined up in his native Canada in the coming month. Here are all of his confirmed tour dates :
7/13 -- Sun Peaks, Canada, Sun Peaks Resort
7/19 -- Edmonton, Canada, K-Days
7/27 -- Oyster Bay, NY, John J. Burns Town Park
7/28 -- New York, NY, City Winery
7/30 -- New York, NY, City Winery
8/10 -- Saskatoon, Canada, Saskatoon Exhibition Grandstand
Copyright 2013 ABC News Radio