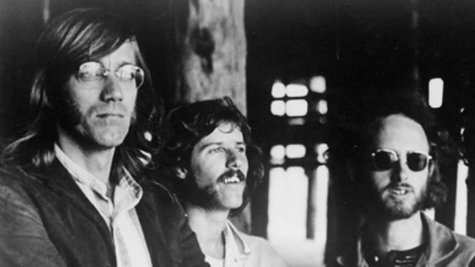 Doors guitarist Robby Krieger has confirmed that he and drummer John Densmore , the band's other surviving member, are indeed planning a special tribute concert to honor late keyboardist Ray Manzarek . Krieger tells Rolling Stone that he and Densmore are "going to do at least one show for Ray and have a big send-off," while noting that event should happen before the end of the year.
The 67-year-old Rock and Roll Hall of Famer says the concert may -- or may not -- lead to other reunion performances, declaring, "That's either the start or the end of it."
Robby suggests that the tribute shouldn't be scheduled until after Densmore finishes promoting his new memoir, The Doors: Unhinged , which focuses on the bitter legal battles the drummer fought against Krieger and Manzarek over the use of the band's name and the licensing of its music.
He admits he now regrets that he and Manzarek launched a $40 million countersuit against John after Densmore sued to stop them from using The Doors moniker as part of their touring group's name. "That's what you do -- if someone sues you, you sue them twice as hard back and hope that they drop the suit," Krieger explains, adding, "It was a very stupid idea. We had the worst lawyers."
Robby reports that his relationship with John is now getting back on track. "He's the one that got me in the Doors…I can't hate him forever," says Krieger. "I just wish he had wanted to play with Ray and I back before all this started."
With regard to the loss of Manzarek, who passed away in May at age 74 after battling bile-duct cancer, the guitarist says, "He had a good run. For a rock & roller, that's a pretty good age."
Copyright 2013 ABC News Radio