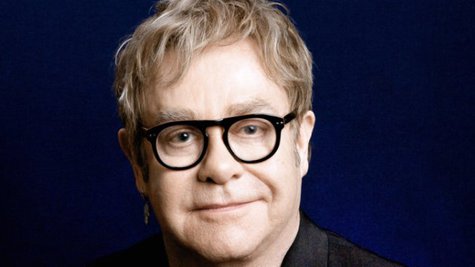 It might seem odd to imagine Elton John spending time contemplating the lives of such young celebrities as Justin Bieber and Lindsay Lohan , but he reveals that those stars partly inspired the title track to his upcoming album, The Diving Board . Appearing recently on BBC Radio 4 , John explained that the tune focuses on the dangers of fame, specifically its effect on young people.
"For me, the song is about someone like Lindsay Lohan who had everything...and then it all went really tragically wrong because of drugs and the wrong people," he notes. "It's about the pitfalls of being a young star, like a Justin Bieber. It's hard when you're young to go through that incredible fame, when you're that young, when you haven't had a childhood, and then you wanna grow up."
"I wouldn't want to be Justin Bieber or any of those young artists," Elton continues. "It's tough on them. They get pushed into things, they have too much too soon...they didn't do the driving around in a transit van, earning your corn. Bands who drive around and do two or three years' hard work, that's the way to do it."
John generally is a big supporter of young artists and new musical talent, but he says he isn't a big fan of those singers who become famous by appearing on TV competition shows like The Voice . In fact, he's dismissed all the winners of the hit NBC reality show -- and its British counterpart -- as "nonentities."
"They propel people into stardom that aren't ready for it, and haven't got the talent for it, and can't sustain it, and they're only as good as the next song," he tells BBC Radio 4. "Nobody on The Voice in America has had a hit record. Nobody on The Voice in England's had a hit record. They're nonentities. And I hate people being cast aside. It breaks my heart...they aren't prepared for stardom."
Copyright 2013 ABC News Radio