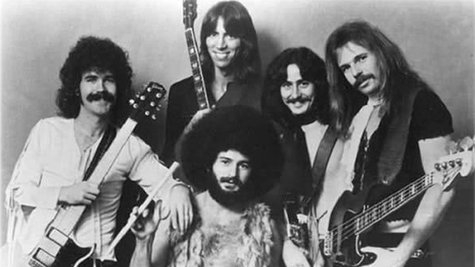 Earlier this year, Tom Scholz , the leader of Boston , lost his defamation lawsuit against the Boston Herald and its "Inside Track" writers Gayle Fee and Laura Raposa . Now, Suffolk Superior Court Judge Frances A. McIntyre has ordered Scholz to pay the newspaper $132,163.89 to cover its court costs, Boston.com reports.
Scholz had claimed Fee and Raposa defamed him by writing that late Boston frontman Brad Delp 's former wife Micki Delp blamed him for the singer's death.
Delp committed suicide on March 9, 2007. One week later, the newspaper ran a story referring to Scholz, titled "Pal's Snub Made Delp Do It: Boston Rocker's Ex-Wife Speaks."
Scholz claimed in his suit that comments attributed to Delp's wife were "false and fabricated." However, McIntyre ruled this past March that the Herald could not be held liable for defaming Scholz because it is impossible to know what caused Delp to kill himself.
Copyright 2013 ABC News Radio