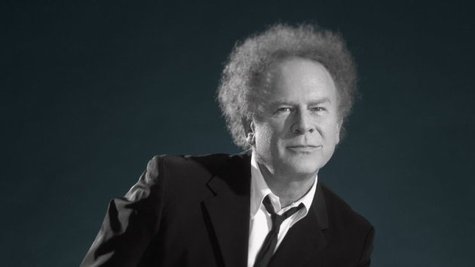 The world finally is getting the chance to hear one of the great voices in pop and rock music history again. According to a message on his official website, Art Garfunkel has recovered from his years-long battle with vocal-cord paresis he's now planning "to perform live shows throughout 2014."
The Simon & Garfunkel singer currently has nine upcoming concerts on his schedule, all of which are in the southeastern U.S. His itinerary runs from a January 30-31 engagement in Franklin, Tennessee, though a February 28 show in Ponte Vedra, Florida.
The 72-year-old Rock and Roll Hall of Famer was first diagnosed with the debilitating ailment in 2010, forcing the cancellation of a reunion tour with Paul Simon . In 2012, Garfunkel scheduled series of gigs in conjunction with the release of his two-CD retrospective The Singer , but ended canceling most of the performances because of continued problems with his voice. Earlier this year, he again began easing back into performing by playing a number of one-off events.
Here are all of Art's upcoming dates, according to ArtGarfunkel.com :
1/30 -- Franklin, TN, Franklyn Theater
1/31 -- Franklin, TN, Franklyn Theater
2/1 -- Knoxville, TN, Bijoux Theater
2/7 -- Atlanta, GA, Rialto Theater
2/8 -- Macon, GA, Grand Opera House
2/9 -- Augusta, GA, Performing Arts Center
2/20 -- Orlando, FL, Plaza Live
2/27 -- Clearwater, FL, Capitol Theater
2/28 -- Ponte Vedra, FL, Concert Hall
Copyright 2013 ABC News Radio