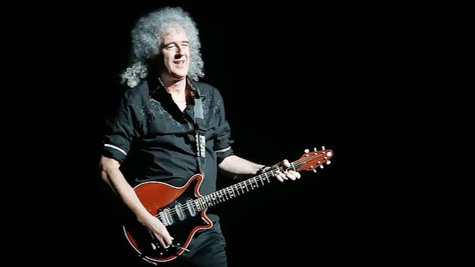 Back in August, Brian May underwent knee replacement surgery. Now, unfortunately, the Queen guitarist is dealing with some new health problems. The 66-year-old rocker recently revealed via his Twitter account that he's been diagnosed with "two torn discs" in his back that are "pressing on a nerve."
May has been discussing his health woes in a number of recent posts, explaining that he'd been experiencing " crippling pains " in his buttock muscles since Queen played a Las Vegas concert in September. The pain was so severe at one point that he " could hardly walk ," prompting Brian to have an MRI, which revealed the torn discs.
Most recently, May discussed his health in a tweet on Christmas Day, reporting that his knee was " doing very well ," while admitting that he'd "been dealing with other health probs." Here's hoping the New Year will be a happy and a healthier one for Brian.
Copyright 2013 ABC News Radio