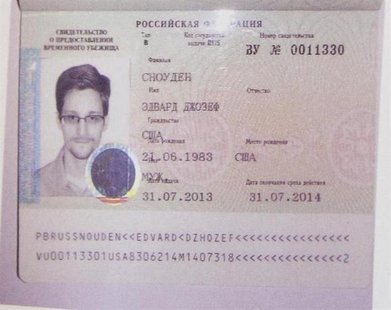 (Reuters) - Former National Security Agency contractor Edward Snowden has offered to collaborate with a Brazilian investigation into the NSA surveillance program he revealed earlier this year, according to a letter published in a local newspaper on Tuesday.
In "An Open Letter to the Brazilian People," published by newspaper Folha De S. Paulo, Snowden said he would like to assist in a congressional probe into the NSA's spying program, which monitored the personal communications of President Dilma Rousseff and other Brazilians.
"I have expressed my willingness to assist wherever appropriate and lawful, but unfortunately the United States government has worked very hard to limit my ability to do so," the letter said.