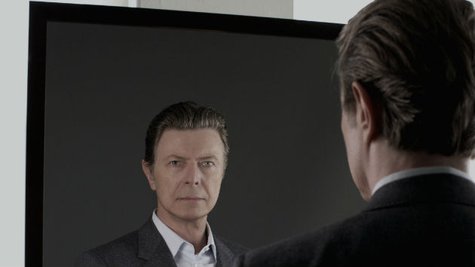 David Bowie has released yet another video for one of his new songs. The latest clip accompanies "I'd Rather Be High (Venetian Mix)," which is one of the bonus remixes that appears on The Next Day Extra -- the recently released expanded version of his 2013 comeback album The Next Day .
The video is made up mostly of vintage black-and-white footage from World War I and World War II, alternately showing soldiers dancing and celebrating as well as partaking in a variety of military activities. The clip also includes scenes showing distorted footage of Bowie's face as he sings the tune.
The video, which was directed by U.K. graphic designer Tom Hingston , can be viewed online now at VEVO.com . "I'd Rather Be High" also is featured in a new short film created for a Louis Vuitton ad campaign. In addition, the tune will be included on a limited-edition 12-inch, white-vinyl single that also will feature full-length and edited versions of another tune from The Next Day Extra , "Love Is Lost (Hello Steve Reich Mix by James Murphy for The DFA)." The disc will be released on December 16.
Copyright 2013 ABC News Radio