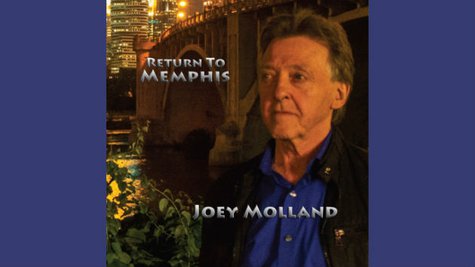 Joey Molland , the last surviving original member of Badfinger , has released a brand-new solo album titled Return to Memphis . The British-born rocker recorded the 10-track collection at Memphis' Royal Studios, the famous facility where Al Green made many of his albums.
"I was raised on a diet of Memphis music, and it was a thrill for me to record there," says Molland. "I also made a lot of friends."
Joey, who wrote all of the songs on the album, reports that the sound of the material is quite different from the music he made with his old band, and doesn't feature any "real Badfinger power chords or…real jamming guitars."
He explains, "The treatment of the songs, the song content and [producer Carl 'Blue' Wise 's] Memphis roots all make for a much simpler approach," adding, "I know everybody gets their own feelings out of songs, but you know, I think the songs talk about relevant things and I look forward to peoples' reaction to them."
Molland says he was accompanied by "a three-piece Memphis rhythm section" on the record, while Wise also brought in four female backing singers to contribute some "'oohs' and 'aahs' and harmonies."
While Return to Memphis hasn't officially been released in the U.S. yet, fans can purchase it online at GonzoMultimedia.com .
Here is the full track list of Return to Memphis :
"Walk Out in the Rain"
"A Love Song"
"A Ship to Mars"
"Frank and M"
"Gotta Feeling"
"Hero"
"Is It Any Wonder"
"All I Need Is Love"
"All I Ever Dreamed"
"Still I Love You"
Copyright 2013 ABC News Radio