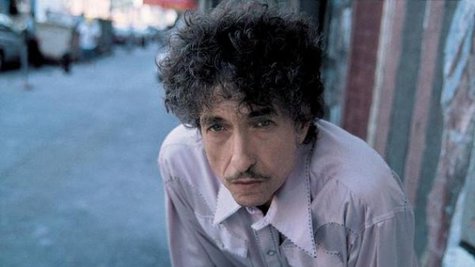 Bob Dylan reportedly has been sued by a Croatian group for making what it claims was a racist remark.
The lawsuit stems from an interview Bob gave to Rolling Stone last year. In the story, the legendary musician discussed the Civil War and slavery and was asked if he sees any parallels between the 1860s and present-day America. Bob replied, "This country is just too f***ed up about color. It's a distraction. People at each other's throats just because they are of a different color. It's the height of insanity, and it will hold any nation back -- or any neighborhood back. Or any anything back."
He continued, "If you got a slave master or Klan in your blood, blacks can sense that. That stuff lingers to this day. Just like Jews can sense Nazi blood and the Serbs can sense Croatian blood."
The Council of Croats in France objects to the Serb-Croatian comment, and is suing Bob and the French edition of Rolling Stone as a result. A member of the Croatian World Congress is quoted by the International Business Times as saying, "It is an incitement to hatred. You cannot compare Croatian criminals to all Croats. But we have nothing against Rolling Stone magazine or Bob Dylan as a singer."
Bob, who received France's highest public award, the Legion of Honor, last month, could face a fine if the lawsuit is successful. France's free speech laws are more strict than those of the U.S.
Croats and Serbs have had a long history of conflict, which came to a head in the 1990s when Croatia broke away from Yugoslavia.
Copyright 2013 ABC News Radio