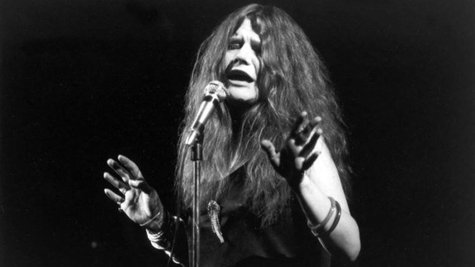 It looks like the long-gestating Janis Joplin biopic may finally be moving forward. Last year, reports surfaced that Amy Adams was in line to star in the film, while The Hollywood Reporter broke the news that director Lee Daniels was in talks to helm the flick.
Now, Daniels -- best known as the director of Precious and this year's The Butler -- has revealed to The Hollywood Reporter that the Joplin movie will be his "next project for sure."
He tells that publication that he spent The Butler 's opening weekend poring over old videos of the late blues-rock singer, who died at age 27 of a heroin overdose.
"I had no idea Janis Joplin was so smart -- intellectual, even," he says. "Look, some of the smartest people in the world have been drug addicts."
With regard to whether Adams is the right actress to portray Joplin, Daniels declared, "Guess what? She can sing her ass off!"
A number of attempts to get a biographical film about Janis off the ground have been made over the last decade or so. Other actresses who've reportedly been attached to the project at different times include the late Brittany Murphy , Renee Zellweger , pop star Pink and Zooey Deschanel .
Copyright 2013 ABC News Radio