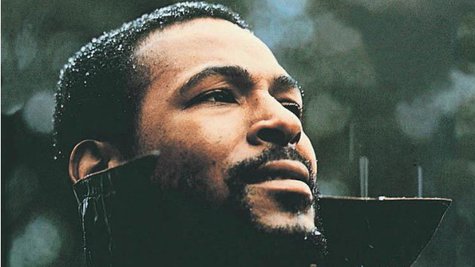 The family of late Motown legend Marvin Gaye apparently wasn't impressed with pop star Robin Thicke 's preemptive attempt at making nice with regard to a copyright infringement claim they launched alleging Thicke's hit "Blurred Lines" was too similar to Gaye's 1977 tune "Got to Give it Up."
Billboard reports that Thicke offered a six-figure sum to Gaye's estate after the family accused Thicke of copying Marvin's song, but the effort to head off the legal battle was rejected.
Since then, Thicke and his co-authors have filed suit seeking to have a court pre-emptively declare that "Blurred Lines" does not plagiarize "Got to Give It Up." Also the target of Thicke's suit is publisher Bridgeport Music, which controls the copyright on Funkadelic 's 1974 song "Sexy Ways," a tune Thicke also is accused of lifting material from.

T he singer -- as well as co-writers Pharrell Williams and Clifford "T.I." Harris, Jr -- filed suit in Los Angeles District Court on August 15 against Gaye's family and Bridgeport Music . The suit claims that the trio "created a hit and did it without copying anyone else's composition." It also declares that the "intent in producing 'Blurred Lines' was to evoke an era. In reality, the Gaye defendants are claiming ownership of an entire genre.... The reality is that the songs themselves are starkly different."
Meanwhile, Gaye's son, Marvin Gaye III , recently told TMZ , "We're not happy with the way that [Thicke] went about doing business let alone suing us for something where he clearly got his inspiration from at the least."
Copyright 2013 ABC News Radio