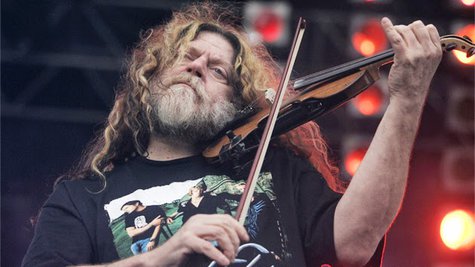 Just a brief update on former Kansas violinist/singer Robby Steinhardt , who suffered a heart attack late last week. According to a Facebook message from Steinhardt's girlfriend Cindy , the 63-year-old musician is now recovering after undergoing a bypass operation on Tuesday.
"Robby made it through an amazing surgery," she writes. "He's comfortable and in good hands."
Cindy also thanks fans who have been sending messages of support and love to Steinhardt. "Continue sending notes," she adds. "I'll make sure he gets them."
Steinhardt was a member of Kansas from 1973 until 1982 and from 1997 to 2006. He was featured on nearly all of the band's biggest hits, including "Carry On Wayward Son," "Dust in the Wind" and "Point of Know Return."
Copyright 2013 ABC News Radio