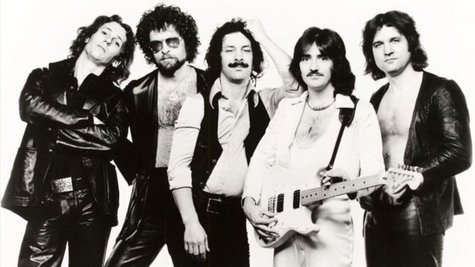 Blue Oyster Cult has announced that founding keyboardist and guitarist Allen Lanier has died. He was 67.
In a post on their official website and Facebook page , the band writes that Lanier "succumbed to complications" from chronic obstructive pulmonary disease.
Lanier was a member of Blue Oyster Cult when the group launched in 1967. He briefly left the band in the mid-1980s, but returned after two years and remained with BOC until he retired from touring in 2006.
Lanier reunited with Blue Oyster Cult last November in New York for a 40th-anniversary show.
The statement concludes with, "DFTR sweet man. We love you and miss you," a reference to the band's biggest hit, "(Don't Fear) The Reaper."
Lanier is survived by his wife Dory , sister Mary Anne and mother Martha .
Copyright 2013 ABC News Radio