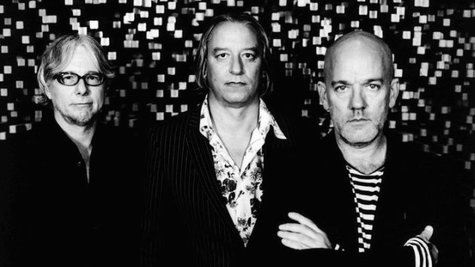 R.E.M. may not be making any new music, but you may soon be able to get your hands on a number of singles the group released to members of their fan club between 1988-2011. Former guitarist Peter Buck says he has a plan for the rare tracks, which were originally dished out on seven-inch vinyl at Christmas time.
"Every year, R.E.M. put out a record…it was all material that had never been released anywhere else," he tells BBC News . "There were like 24 of them, which makes about 50 songs. We'll put them in a big box set for charity one day."
The singles boast duets with Radiohead and Neil Young , and feature a number of covers, including Television 's "See No Evil" and "Ghost Reindeers in the Sky," a holiday-themed spoof of the country track "(Ghost) Riders in the Sky: A Cowboy Legend" by Stan Jones .
While the band has yet to reveal a release date for the compilation, you can purchase vinyl copies of the singles on memorabilia website Eil.com .
Copyright 2013 ABC News Radio