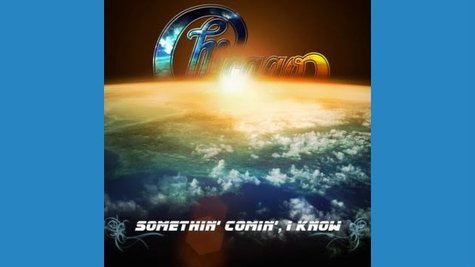 Chicago has released a brand-new single titled "Somethin' Comin', I Know" that's available for purchase now as a digital download at the band's online store , as well as at various other online music sellers. The grooving song is the first in a series of tracks on which the group has been working using a new system that allows the band members to record their parts in remote locations away from a studio.
"Somethin' Comin', I Know" was co-written by founding Chicago singer/keyboardist Robert Lamm and America singer/guitarist Gerry Beckley . You can see a behind-the-scenes video featuring footage of the band working on the song on Chicago's YouTube channel .
"It's a new approach with the same three guys that have been together for 46 years," says sax player Walt Parazaider about the system. "We set up the same way but what is really fortunate is that with the technology, we can do this in a smaller area and do it just as well as we did in studios, which is sort of cheaper and a little more intimate."
Chicago is planning to initially release its new songs one at a time, although the tunes may eventually be compiled for a full-length album.
Copyright 2013 ABC News Radio