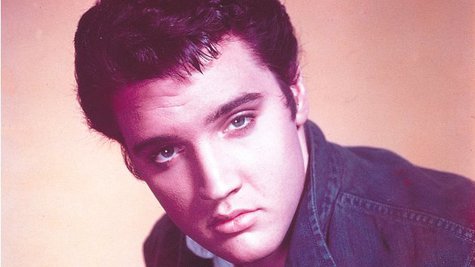 Nine albums that Elvis Presley released during the 1950s have been mastered specifically for iTunes and are now available for purchase via the digital music retailer. The release of the recordings coincides with the 2013 installment of Elvis Week , the annual series of events in Memphis, Tennessee, held to commemorate the anniversary of the rock 'n' roll icon's death.
The remastered albums are Presley's 1956 self-titled RCA debut, 1956's Elvis , 1957's Loving You film soundtrack and Elvis' Christmas Album , 1958's Elvis' Golden Records and King Creole soundtrack and 1959's For LP Fans Only , A Date with Elvis and 50,000,000 Elvis Fans Can't Be Wrong: Elvis' Gold Records, Volume 2 . The nine records also are being sold together as a digital box set titled The Complete 50s Albums Collection .
In addition, The Essential Elvis Presley best-of retrospective and the just-released Elvis at Stax compilation also have been remastered for iTunes. Elvis at Stax , which hit stores on August 6, revisits the late King of Rock 'n' Roll's historic 1973 sessions at Memphis' famous Stax Recording Studios. It is available in deluxe three-CD and single-disc physical editions, as well as corresponding digital versions.
A special Elvis at Stax listening party is scheduled to take place Wednesday at the Stax Museum of American Soul Music in Memphis at 4 p.m. CT. The event is one of the many activities being held during Elvis Week, which kicked off Saturday, August 10, is scheduled to run through this Saturday, August 17. Presley died on August 16, 1977, at his Memphis mansion Graceland. He was just 42.
Copyright 2013 ABC News Radio