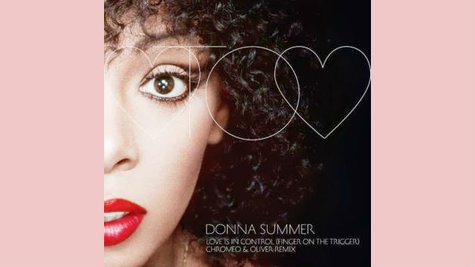 A new album boasting remixed versions of Donna Summer 's classic hits is set to arrive in stores this fall. Love to Love You Donna will feature tracks reworked by a dozen acclaimed DJs and producers, who have put their distinctive mark of the late dance diva's tunes.
The lead single from the collection is a remix of Summer's 1982 hit "Love Is In Control (Finger on the Trigger)." A follow-up single also is planned -- a version of Donna's 1975 smash "Love to Love You Baby" reworked by the song's original producer, Giorgio Moroder . According to Billboard.com , among the other tracks on the album will be remixes of "Hot Stuff" and "Sunset People."
Love to Love You Donna will hit stores on October 22. Summer died in May 2012 at age 63 after a battle with cancer. This past April, she was inducted into the Rock and Roll Hall of Fame.
Copyright 2013 ABC News Radio