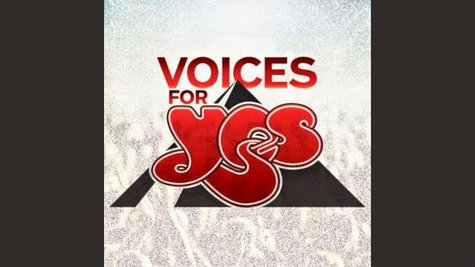 A group of political consultants have crossed party lines to launch a campaign to get Yes inducted in to the Rock and Roll Hall of Fame. The bipartisan initiative, called Voices for Yes, was started by a number of Republican and Democratic advisers who share a passion for the legendary U.K. progressive rock group.
The Voices for Yes organizers intend to use strategies and tactics previously utilized in political campaigns to build grassroots support for their goal of having the band recognized by the Rock Hall. The plan calls for the use of a variety of media outlets, including Facebook and Twitter, to reach out to Yes fans so that they'll join together in support of the campaign.
In conjunction with the initiative, Voices for Yes is putting together a documentary that will feature concert performances by the band, interviews with fans and various rock stars and footage of the campaign organizers at work. Shooting for the film began last Saturday at Yes' inaugural Yestival in Camden, New Jersey, and is expected to continue through the summer.
Leading the Vote for Yes initiative are John Brabender and Tad Devine . Brabender was a senior media strategist for former Pennsylvania senator Rick Santorum 's presidential campaign, while Devine helped organize John Kerry 's and Al Gore 's bids for the presidency in 2004 and 2000, respectively. Among the other notable people taking part in Vote for Yes is former NBC News president Steve Capus , who is serving as an adviser to the cause.
Those wishing to support Vote for Yes's goal can go to the organization's official website and sign a petition there. More information also can be found at Facebook.com/VoicesforYes and Twitter.com/VoicesforYes .
Copyright 2013 ABC News Radio