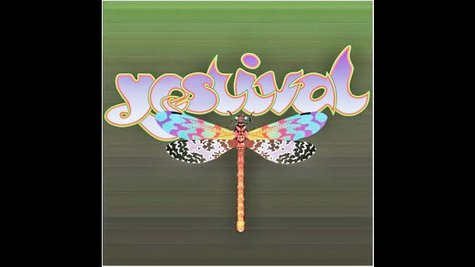 Yes has announced full details about the schedule for the inaugural Yestival event, which takes place this Saturday at the Susquehanna Bank Center in Camden, New Jersey. The musical extravaganza's main stage will host a headlining set by Yes, as well as performances by Carl Palmer's ELP Legacy , Renaissance Featuring Annie Haslam , acclaimed Genesis tribute band The Musical Box and Volto! , a new group featuring Tool drummer Danny Carey .
Yestival also boasts a second stage that will feature a performance by students of the School of Rock and other musicians. Other highlights of the fest include an exhibit of the paintings of famed Yes album artist Roger Dean , as well as displays of art created by Palmer and Haslam.
Another interesting attraction will be a multimedia booth that will allow concertgoers to take photos in front of a backdrop of the event's official logo, watch rarely seen performances and interviews, check out album art and autographed lithographs from various prog-rock groups, and more.
Yestival comes near the tail end of Yes' North American summer tour , which winds down with an August 12 show in Indianapolis, Indiana. At most stops on the trek, the band has been playing three of their classic early-1970s albums -- The Yes Album , Close to the Edge and Going for the One -- in their entirety; however, at the festival, the rockers only will perform the first two records.
Here are the set times for the bands performing at the Yestival's main stage:
Volto! -- 3:45 p.m.-4:35 p.m.
Carl Palmer -- 5 p.m.-5:50 p.m.
Renaissance -- 6:15 p.m.-7:15 p.m.
The Musical Box -- 7:45 p.m.-8:45 p.m.
Yes -- 9:15 p.m.-11 p.m.
Copyright 2013 ABC News Radio