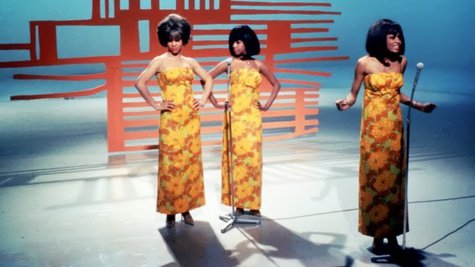 A new installment of PBS' My Music series showcasing many classic female singers and girl groups of the 1960s is set to premiere on select public television stations on Saturday; check local listings. My Music: '60s Girl Grooves will feature memorable archival TV performances from such stars as The Supremes , The Shirelles , Dusty Springfield , Petula Clark , The Shangri-Las , Martha & the Vandellas and Lesley Gore .
Founding Supremes singer Mary Wilson will serve as the program's host.
"This period in American pop music was very special," says My Music creator TJ Lubinsky . "It was a time of innocence, angst, puppy love, heartbreak and, most of all, great memories of carefree youth -- like the feeling of those wonderful summers in our teens -- wherever we were hearing these songs on the radio."
Here is a list of performances featured on the show:
"My Boyfriend's Back" -- The Angels
"Heatwave" -- Martha & the Vandellas
"The Leader of the Pack" -- The Shangri-Las
"Will You Still Love Me Tomorrow" -- The Shirelles
"Da Doo Ron Ron" -- The Crystals
"I Will Follow Him" -- Little Peggy March
"I Hear a Symphony" -- The Supremes
"The Loco-Motion" -- Little Eva
"I Only Want to Be with You" -- Dusty Springfield
"Johnny Angel" -- Shelley Fabares
"The End of the World" -- Skeeter Davis
"It's My Party" -- Lesley Gore
"The Shoop Shoop Song (It's in His Kiss)" -- Betty Everett
"What the World Needs Now Is Love" -- Jackie DeShannon
"Yes, I'm Ready" -- Barbara Mason
"My Love" -- Petula Clark
"Rescue Me" -- Fontella Bass
Copyright 2013 ABC News Radio