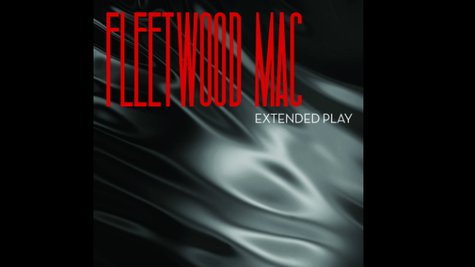 For the first time in a decade, Fleetwood Mac is releasing new music.
Available now on iTunes, their Extended Play EP includes three songs written by Lindsey Buckingham and produced by Buckingham and Mitchell Froom: "It Takes Time," "Miss Fantasy" and the Buckingham-driven "Sad Angel." A fourth tune, "Without You," was composed by Stevie Nicks, who co-produced it with Buckingham. The song dates from the early '70s when Buckingham and Nicks were a duo and hadn't yet joined Fleetwood Mac. It was considered lost until a demo was posted on YouTube .
Fleetwood Mac kicked off their 48-city North American tour April 4 in Columbus, Ohio. Buckingham says in a statement, "We all felt that it would be great to go into the studio and record new material before embarking on this tour and the result has been remarkable -- our best group of songs in a long time." He adds, "It's a work in progress but we're so enthused by what we've done that we thought we'd share some of it with our fans in the form of an EP now…We're performing two cuts, "Sad Angel" and "Without You" in the show and the response has been terrific."
Following the North American tour that ends July 6 in Sacramento, California, Fleetwood Mac will take a break and then begin their European tour September 20 in Dublin, Ireland.
Copyright 2013 ABC News Radio