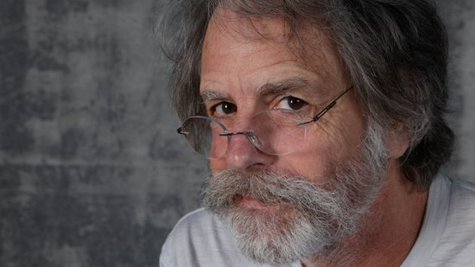 Singer and guitarist Bob Weir collapsed Thursday night during a performance with Further in Port Chester, New York.
Various fan forums, including the Phil Lesh fansite PhilZone.org , report the 65-year-old former Grateful Dead member appeared incoherent throughout the show, struggling to play and to remain standing. During a performance of "Unbroken Chain," fan video posted on YouTube shows Weir leaning hard to his left, prompting a roadie to bring him a chair, which he refuses to use. Not long after, Weir stumbles and falls to the stage . The band continues to play as roadies help Weir to his feet and again bring him a chair. Weir sits and appears to fumble his way through the remainder of the song.
Jambase.com reports the band and Weir eventually left the stage, then returned without Weir to finish the show. Lesh reportedly told the crowd by way of explanation that Weir has strained his shoulder. There's no word of Weir's current condition.
Further's next scheduled gig is Saturday night in Atlantic City, NJ.
Copyright 2013 ABC News Radio