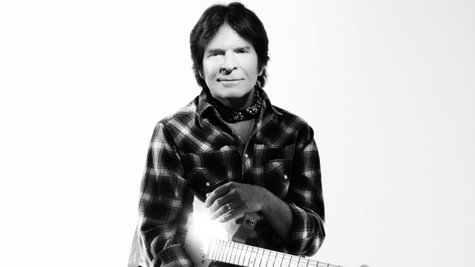 John Fogerty will be among the special guest performers at the second annual Nashville edition of Zac Brown Band 's Southern Ground Music & Food Festival, scheduled for September 27 and 28. The ex- Creedence Clearwater Revival frontman, along with Kenny Chesney , Jason Mraz and other stars, will sit in with Zac Brown Band during the group's nightly "Super Sets."
In addition, the festival will feature performances by Willie Nelson , Grace Potter and the Nocturnals and several other well-known acts. The event will be held at Nashville's Lawn at Riverfront Park. Tickets go on sale to the general public Saturday, April 27.
The Southern Ground festival also will return for a third year to Charleston, South Carolina, although specific dates and a lineup have yet to be announced. For more information, go to SouthernGroundFestival.com .
Incidentally, Zac Brown Band are among the many stars who contributed to Fogerty's upcoming collaborative album, Wrote a Song for Everyone , which is die out on May 28. The group joins Fogerty on a rendition of the CCR classic "Bad Moon Rising."
Copyright 2013 ABC News Radio