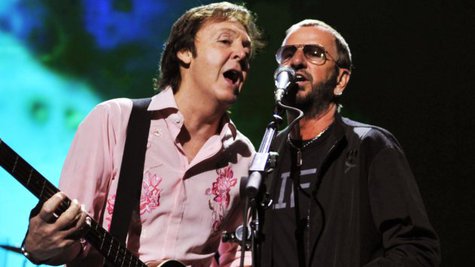 There was a Beatles reunion Wednesday night, but the only instruments in sight were knives and forks. Sir Paul McCartney and Ringo Starr met for dinner at Cecconi's restaurant in Los Angeles. According to the U.K. newspaper The Daily Mail , Paul and Ringo dined with their wives, Nancy Shevell and Barbara Bach , and a few friends
McCartney is currently preparing for his Out There concert tour, which begins May 4th in Brazil. He'll perform throughout Europe and the United States before the tour wraps up July 19th in Seattle. Starr will also hit the road in South America later this year with his All-Star band.
McCartney enjoyed the night out Thursday after recording a message supporting Tony Bennett 's Voices Against Violence campaign. The message encourages people to call their Washington, D.C. representatives and encourage them to support stricter gun control legislation.
Copyright 2013 ABC News Radio