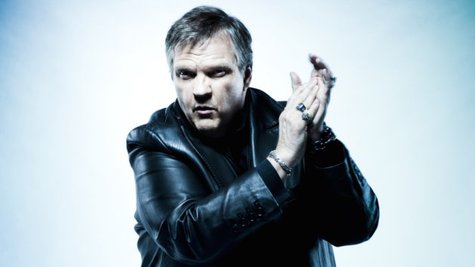 Meat Loaf has had to scramble to reschedule dates on his farewell tour of the U.K. and Europe. Apparently an illness sweeping through the singer's band has forced his hand.
Sunday night, Meat Loaf postponed a show in Nottingham, England, just hours before showtime, rescheduling it for a date next month. And on Tuesday, the singer postponed another gig in Manchester; that show has yet to be rescheduled.
On his Facebook page, Meat Loaf writes, "Unfortunately not all band members have recovered and the doctors have not given us the green light to go ahead with tomorrow's show as planned. We fully expect the tour to continue on Friday in Sheffield."
Although Meat Loaf has announced tours as farewells in prior years, he recently told the U.K. newspaper The Guardian that his current Last at Bat trek would definitely be his last, noting that touring has taken a physical toll on him and that he'd like to concentrate more on acting. He is, however, expected to bring the show -- which includes a performance of his debut 1977 classic Bat out of Hell in its entirety -- to the U.S. later in 2013.
Copyright 2013 ABC News Radio