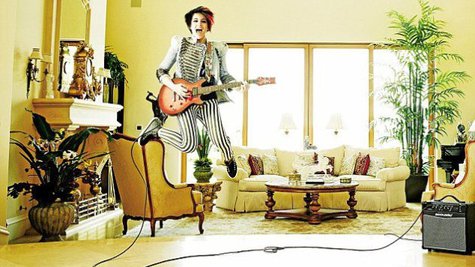 Michael Jackson 's daughter Paris loves dance and music, and has reportedly filmed a role in a movie. But she says she doesn't plan to follow her late father into show business...she'd rather go into medicine.
Speaking to the U.K.'s Mail on Sunday Event magazine, the 15-year-old daughter of the King of Pop says her goal is to become a heart surgeon. " I want to help people, that's it," she told the publication.
Another way that Paris wants to help people is to restore her father's former home, Neverland Ranch. According to Event magazine, as soon as she reaches adulthood, she plans to spearhead a plan to renovate the property so that poor children can enjoy it. Two years ago, Paris says she made a pilgrimage to Neverland, her childhood home, and was overcome by emotion. "It's beautiful there. It still has good energy," she says.
Speaking about her father, Paris tells the publication, " He was an incredible father. We all loved him to death. He'd try to educate us as much as he could and was always looking out for us. He was very protective."
Explaining why Michael made her and her two brothers Prince Michael and Blanket wear masks, Paris says, "H e didn't want anyone to see what we looked like. That way we could have what he didn't, which was a normal childhood."
Copyright 2013 ABC News Radio