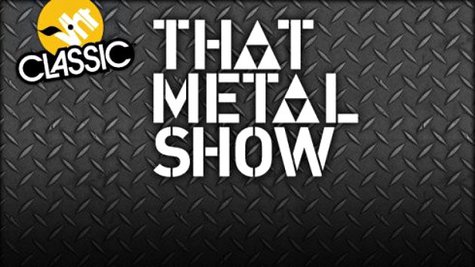 Blue Öyster Cult 's Donald "Buck Dharma" Roeser , Def Leppard 's Rick Allen and Thin Lizzy 's Scott Gorham are among the many hard-rock hellions who will visit VH1 Classic's That Metal Show during the series' 12th season, Blabbermouth.net reports.
Among the many other respected rock musicians slated to be interviewed on the the talk show this season are ex- Skid Row singer Sebastian Bach , Chickenfoot 's Joe Satriani , Cinderella 's Tom Keifer , former Metallica bassist Jason Newsted and Queensrÿche 's Scott Rockenfield and Todd La Torre . In addition, two famous sibling drummers, Carmine Appice ( Vanilla Fudge , Rod Stewart ) and Vinny Appice ( Black Sabbath , Dio ), will be featured as guest musicians on a pair of episodes.
Season 12 of That Metal Show premieres on June 1 at 11 p.m. ET/PT. Episodes from previous seasons of the series are currently viewable online at VH1Classic.com , while new episodes of the program will posted on the website each Monday after they premiere on TV.
Copyright 2013 ABC News Radio